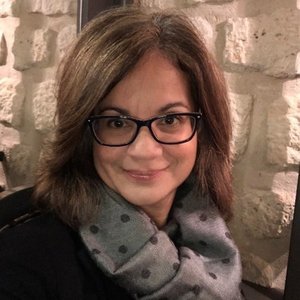 Sandra Crespo
Special guest
Sandra Crespo has been a guest on 2 episodes.
April 5th, 2022 | Season 3 | 41 mins 3 secs

anti-racist, antiracist, mathematics teacher educators

Learning to teach math teachers better as we extend the conversation around Sandra Crespo's Judith Jacobs Lecture, "What does it mean and what will it take to be an anti-racist mathematics teacher educator?" at the Association of Mathematics Teacher Educators' Annual Conference in February of 2022.

March 10th, 2021 | Season 2 | 47 mins 25 secs

Wrapping up the AMTE Annual Conference Opening Panel Discussion, titled "2020. Perfect Vision? Perfect Hindsight? Are We Ready to Reimagine Mathematics Teacher Education?" with Dr. Naomi Jessup, Dr. Sandra Crespo, and Dr. Joel Amidon.